Mediation resolves conflicts
An impartial, independent mediator mediates between the parties to find the solution that is acceptable for all concerned. Both business and personal disputes can be resolved with the help of professional mediation in which both parties' needs are addressed by the agreements made. During a business conflict, divorce or an inheritance settlement, a mediator can prove invaluable, saving you much grief, time and money. Mediation always takes place on a voluntary basis.
Our seasoned, independent registered mediators shall ensure that all parties enter into the discussion in confidence to arrive at the best solution, together. Thanks to the confidentiality obligation of the notary-mediator, everything that is discussed during a mediation session cannot be used in court. A great advantage is that our notary-mediators can immediately check the legal feasibility of all agreements made.
Mediation can help you:
resolve conflicts via an independent party
amicably arrange your divorce
arrange practical matters in regard to custody, assets, household contents, pension etc.
resolve business conflicts
arrange the legal form of your business, retirement, takeovers
find mutually beneficial solutions
make future-proof agreements
reduce your legal costs
Mediation offers more creative solutions and is often much more efficient than prolonged legal procedures.
Schedule an appointment to find out what mediation can do for you.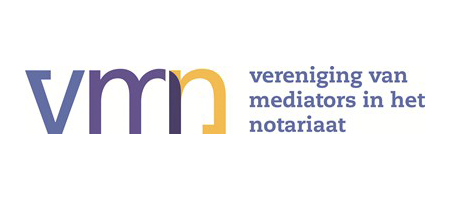 VMN
The Ellens & Lentze notary and mediation firm is affiliated with the (Dutch) Association of Notary Mediators (VMN). Michaël Lentze was chairman of the VMN for many years.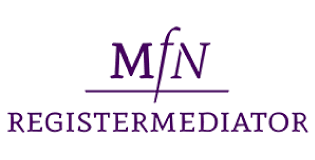 MFN
The Mediators Federation Nederland (MFN) is the main authority in the field of mediation in the Netherlands. Michaël Lentze and Daniëlle van Iperen are both registered MFN mediators.
Parkstraat 93
2514 JH  Den Haag
Telephone number: 31 (0) 70 364 48 30
• Personal attention
• At our office or yours
• Open Tuesday nights
• Free Parking